From the bud to the cluster of grapes
The size, the binding, the disbudding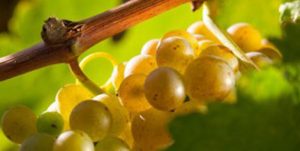 First step : from december to may
The size : From december to march, It allows to select the woods that will be used as framework to produce the best grapes during the next harvest.
The binding : During march and april, the binding Is to control the growth of the vine by attaching the woods to one.
The disbudding : On may, we select the buds that will form the grape.
Lifting, Trellising, Trimming, The grap harvest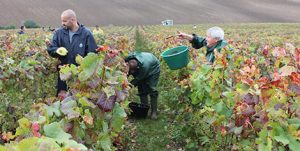 Second step : From may to september
the lifting, the rellising : during june and july, these works allow to avoid that the vineyard(vine) grows in a muddled way. It is during these works that takes place the flower. The grape harvests will take place 100 days as from this one.
The trimming : during july and august, he allows to aerate the vineyard and a better period of sunshine in grapes.
The grap harvest : On september, We make the picking completely with the hand.
The Grape harvests, the Draw, Bottling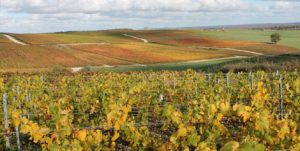 Third step : from september to april
The grap harvests : On september, the grape is delicately pressed. He is going to undergo a first alcoholic fermentation: under the action of yeasts which consume sugars and produce some alcohol the juice is transformed into wine. He is going to undergo his second fermentation there.
The draw or bottling : On april, To the draw, the wine is bottled filled by a metallic capsule. He is going to undergo his second and effervescent future there.
The ageing in cellar, the Remuage, the Draining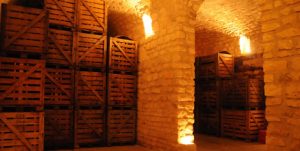 fourth step : during all the year
The ageing in cellar : during the year, The champagne ages in our cellars. After the draw, he has to rest there at least 15 months.
The remuage : during the year, We gradually lower the yeast deposit in the neck of the bottle so that it can be eliminated during the champagnisation. For this, we gradually incline the bottle by turning it.
the Draining : 3 times per year, At the end, the bottles are on points (the neck). We plunge it into an ice tray to freeze the yeast deposit, the deposit is expelled. We add the liquor, which will differentiate the Brut from the Demi-sec to finally put the stopper.